AGTIVE'11 symposium organized at BME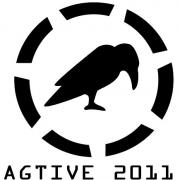 This October, our university had the honour of hosting the newest installation of the quadrennial AGTIVE (Applications of Graph Transformation With Industrial Relevance) symposium. Local organization tasks were shared between our research group and our collegeagues from the AAIT department. The event attracted 40-50 guests from European and American universities (primarily from Germany), ranging from PhD students to acclaimed professors. The participants presented and debated the newest scientific results of the field, experience in industrial appliaction, and software tools, in BME's brand-new Building Q. Tuesday evening's welcome reception in Buda Castle, Thursday's riverside conference banquet, and the sightseeing tour on Friday all contributed to enriching the programme.
Invited talks were held by the following distinguished guest speakers from industry: Mark Proctor from JBoss / Red Hat, leader of the Drools project; as well as Zsolt Kocsis and Marcin Paluch from IBM.
From our research group, dr. Dániel Varró was Organizing Chair of the event, while Gábor Bergmann contributed to the scientific programme as one of the presenters.