TEMPUS STEM call: Apache VCL based labs won prize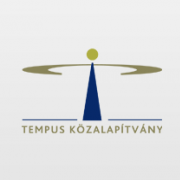 Our submission for the "STEM - best practices in the service of science, technology and engineering sciences" call of the TEMPUS Public Foundation has been selected as one of the seven winning applications. (The news piece is available only in Hugarian.)
Tempus Public Foundation (TPF) is a non-profit organization established in 1996 by the Hungarian Government, with the task of managing international cooperation programmes and special projects in the field of education, training and EU-related issues (a description of the Foundation is available in English).
The call looked for courses in higher education that teach theoretical topics with a special emphasis on practical applications using innovative educational approaches and prepare students efficiently for their chosen STEM field.
Our submission described how we successfully transformed our lab sessions in the course "Informatikai technológiák laboratórium 2." (IT Engineering Laboratory 2.) from classic lab engagements to cloud-supported, "do it anytime, anywhere, take your time" style ones. The core enabling technology behind the transformation is the Apache Virtual Computing Lab. The course is a joint effort of three departments, serving approximately 180 students a semester; the submission concerned the labs held by our group (only these were put on a VCL cloud basis).
Establishing our VCL cloud was supported by a hardware donation of IBM Data Storage Systems. We are also grateful for the continous support from Dr. Andrew Rindos (Head, RTP Center for Advanced Studies (CAS) and WW CAS Strategist) and the core VCL development team at North Carolina State University, who also held a VCL Boot Camp at us for the experts of the leading Hungarian universities last fall.